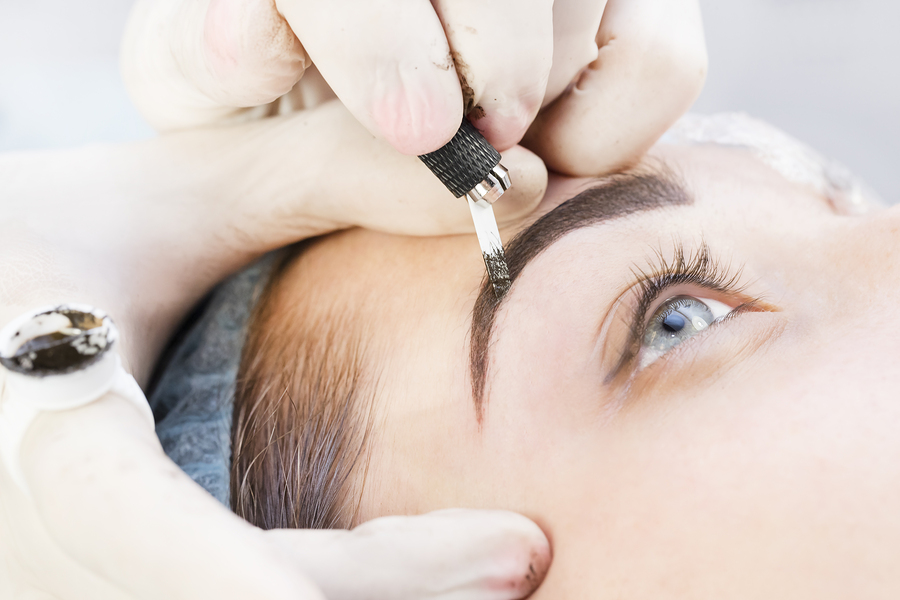 Celestial Hair Gallery & Spa leading the way with their Microblading practice
For most women, a lot of time is spent filing in our forever thinning eyebrows.  Because of that, many women are not opposed to a more permanent solution. Permanent tattooing is not an ideal option because of the lifelong commitment.  With that, Microblading has become the go to option for those looking for a low maintenance and semi-permanent solution to having perfectly shaped and filled in brow with little to no effort.  That's why Celestial added this service to their menu five years ago.  
So how does microblading work?  "We use a series of small needles which look like a blade to deposit pigment into the upper dermis of the skin, making it a semi-permanent procedure" says Katie Spitaleri, Esthetician and Microblading Technician at Celestial.  When done correctly, the pigments used in Microblading are designed to break down over a 12-18 month cycle.  Follow up maintenance allows the person to decide if they want to adjust their brow for a new look or just freshen up the prior one.   This flexibility is what has made Microblading so popular than its permanent tattooing predecessor.  
When selecting an artist or facility it important you do your research.  "You want to check their credentials and ask to see their work" says Spitaleri.  "Make sure you see their before and afters" she adds.  
The general range of microblading by an appropriately trained and state certified artist is $500-
$700 and takes two sessions to compete.  A consultation is always recommended to ensure the procedure is the right one for you and your brows.  
Long Island microblading specialists, Celestial Hair Gallery & Spa is located in Smithtown and has been serving the community for 23 years.